Social Media Marketing (SMM) is one of the new buzzwords that have appeared across web marketing sites over the last few years. It is considered as an attractive marketing tool that can help you in getting more traffic, attention and links. In fact, it is defined as the representative of a creative perspective on marketing over social networking websites.
It is the process of promoting your business or website through social media channels.
In past few years, factors like low economical costs and high returns of social media marketing has helped to gain its popularity at rapid pace. Generally, it may take you thousands of dollars to buy many links, but social media has the ability to give you that for free.
In addition to this, social media optimization and marketing is usually community-specific. The best part is it doesn't interfere with any other methods of getting traffic to your website. It can fit entirely with an advertising campaign targeting other websites or search engines. Moreover, the branding of your website is yet another great benefit. Branding is a key to bring success in web marketing, and social media is an excellent option for helping visitors to see your website.
Social Media Marketing also helps in making money online. The more you spread knowledge and awareness about the business or product, the more it pulls crowd to the business. It is certainly a good thing for those business-minded individuals, who desire to see their business grow through social interactions on the internet. So, now if you wish to be an expert in social media marketing, you need to learn a few social media marketing tips, and apply them to your efforts. Simple tips can create lasting results, and sometimes propel a product or business to instant success.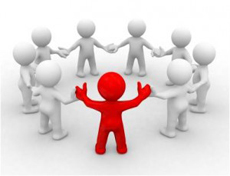 Here are some tips that can help you to be a better SMO expert:
Find a relevant community- Hanging out in a community irrelevant to your website interests will get you nowhere.
Try to be an active participant- Make sure, you post on related message forums, blogs, and submit article to similarly article directories. Show your potential customers why your business is the one that can help grow professionally.
Remain Consistent- Your identity should not vary a great deal from one social media site to another. Be more consistent and maintain a professional appearance. Create trust in your business by supporting them in the similar manner, in spite of where you may be approached.
Make More Friends- Make as many friends as possible who have similar interests as you. Friends who are interested in your products and services will happily tell their friends, refer your site as well.
These simple tips can help in creating lasting results. At times, it may help website promotion or propel your business or product to instant success. But, you need to remember that instant success is the exception not the rule.
Create your Corporate Identity and reach communities of your potential customers with affordable and customized Social Media Optimization Services. I'am one of the leading SMM expert providing ethical SEO, SMO, PPC and other SEM services.
Also browse our SEO Mini Packages for giving an SEO essential factor to your website.